Rights
We work during this pandemic
for your

Click here →
Join the movement
You
We Fight For

Don't put students at risk
Home
Students should feel

Rights
we work during this pandemic
for your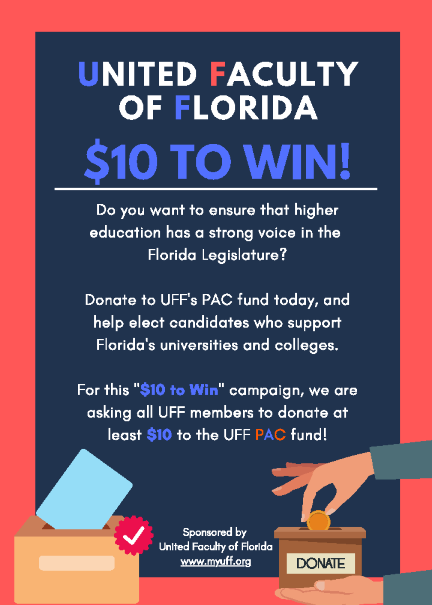 Do you want to ensure that higher education has a strong voice in the Florida legislature? Do you want to support the election of statewide candidates who will protect tenure, academic freedom, and freedom of speech at Florida's colleges and universities? If so, then donate to UFF's PAC fund today.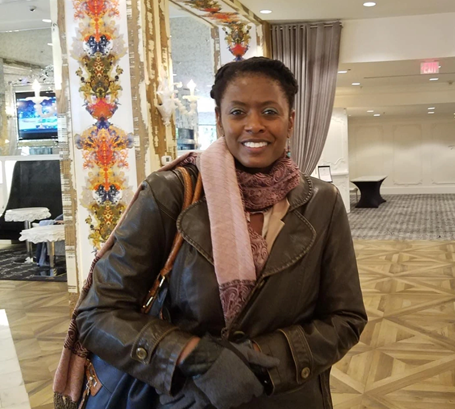 It is with our deepest regret we ask that you take a moment to honor the life of cherished member, Carla E. Williams, M.Ed. he PSC Foundation established the "Carla Williams Memorial Endowed Scholarship" fund to support the college's future attendees and to memorialize Williams' legacy.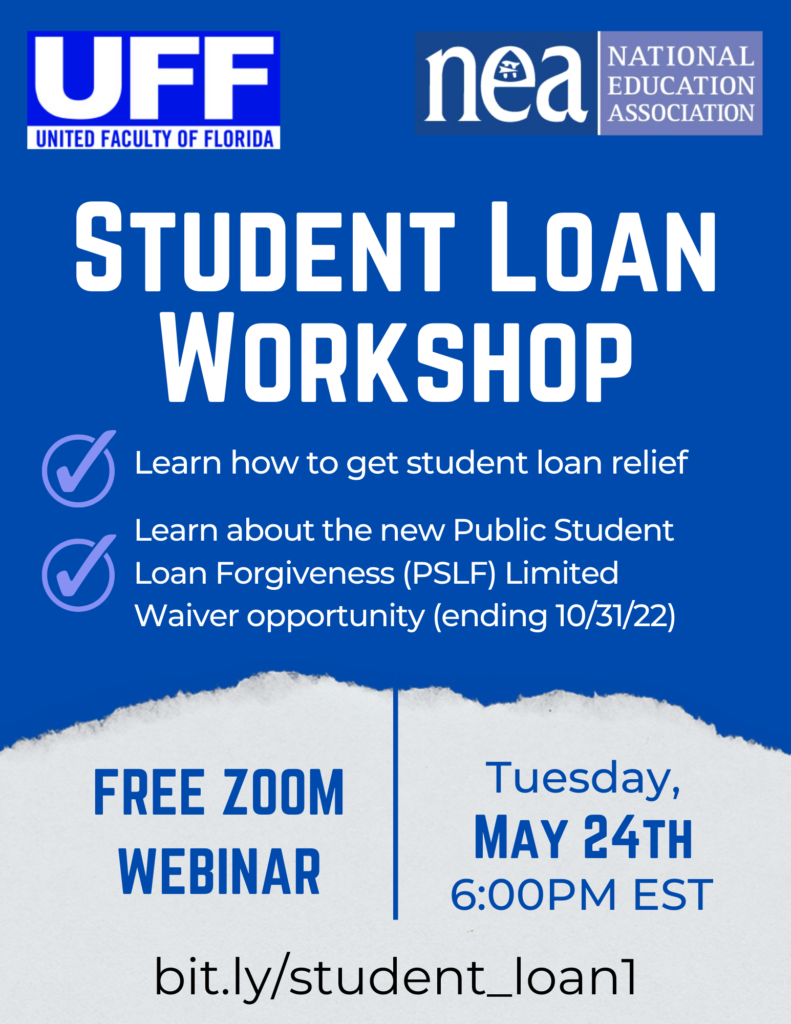 NEA has created a special workshop just for UFF Members! Please join NEA Member Benefits Specialist Aaron Warner to learn how you can reduce or eliminate your student loan obligations.
Subscribe to our newsletter
Subscribe to our newsletter
Don't miss new updates on your email