Rights
We work during this pandemic
for your

Click here →
Join the movement
You
We Fight For

Don't put students at risk
Home
Students should feel

Rights
we work during this pandemic
for your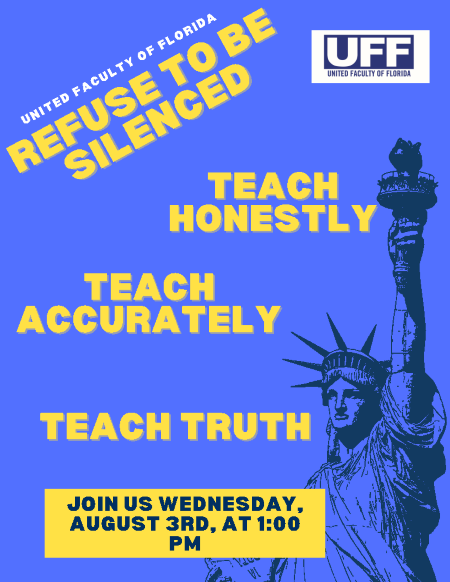 United Faculty of Florida is hosting a joint virtual event August 3rd at 1pm EST on academic freedom and HB 7 in conjunction with the ACLU and the NAACP Legal Defense and Education Fund. Learn about free speech and academic freedom rights on campus, the details of HB 7 (Florida's "Stop Truth" Act), as well as how faculty can navigate complex classroom discussions in light of this new law.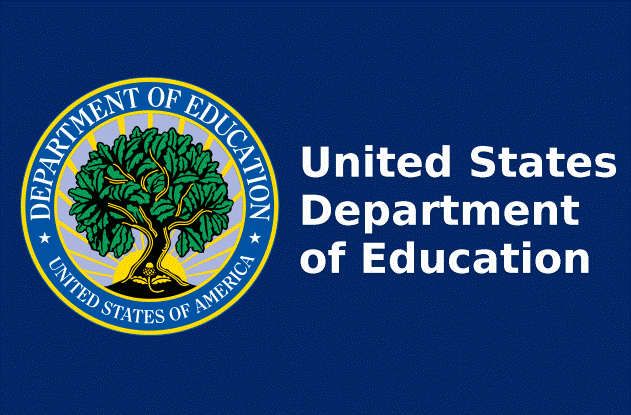 The U.S. Department of Education released guidance earlier this week that could make it difficult for colleges to switch accreditors — potentially setting up a clash with a new Florida law requiring the state's public colleges to change accrediting agencies every accreditation cycle.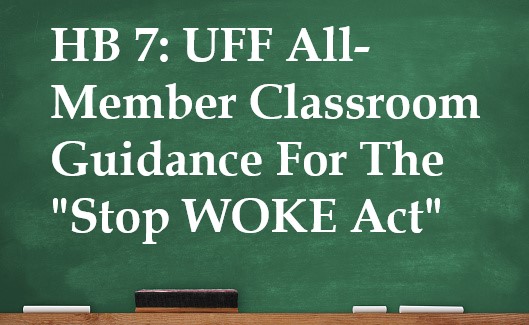 UFF is providing classroom guidance for all of UFF's members regarding the implementation of Florida's horrendous HB 7, otherwise known as the "Stop WOKE Act". Please know that if you, as a UFF member, experience any discipline, harm, or other adverse action from your supervisor or institution in response to your attempts to navigate the prohibitions in HB 7, you should immediately contact your local union leaders for support.
Subscribe to our newsletter
Subscribe to our newsletter
Don't miss new updates on your email