Rights
We work during this pandemic
for your

Click here →
Join the movement
You
We Fight For

Don't put students at risk
Home
Students should feel

Rights
we work during this pandemic
for your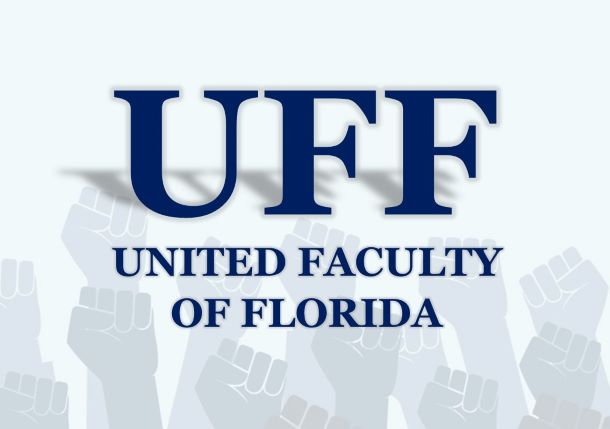 We stand with, support and defend Florida's universities and colleges in their efforts to support DEI initiatives and programs, not just because those programs are vital to ensuring broad access to higher education. Real defense of viewpoint diversity means defending the rights of everyone, regardless of their political or ideological beliefs, to live, work, teach and thrive in Florida's higher education system.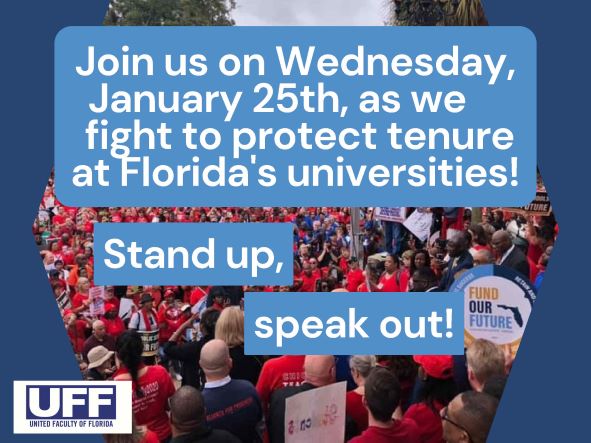 Join us on Wednesday, January 25th, as we fight to protect tenure at Florida's universities! The Speak Out will be held in the breezeway, adjacent to the Paul L. Cejas School of Architecture at the north end of campus. You can find us at the dotted location on this linked map, with the location of the Board of Governors meeting circled in red.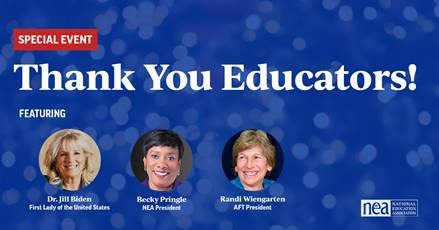 Join First Lady Dr. Jill Biden, Monday December 12th, as she hosts a virtual gratitude event in honor of our NEA members. NEA President Pringle and AFT President Randi Weingarten will also be in attendance! The virtual event will run from 6:00 pm – 6:20 pm ET/3:00 – 3:20 pm PT.
Subscribe to our newsletter
Subscribe to our newsletter
Don't miss new updates on your email