OFFICERS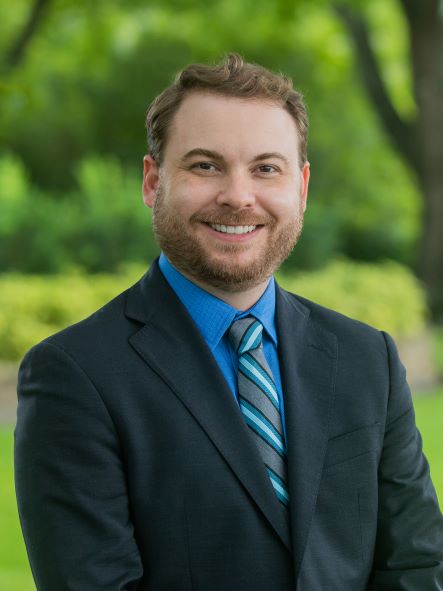 UFF President
J. Andrew Gothard, Florida Atlantic University
Andrew Gothard earned his BA and MA in English from the University of Alabama at Birmingham, then completed his Ph.D. in working-class literature at the University of Miami in 2017. During that time, he worked as a GTA, adjunct instructor, and full-time faculty member at the state university, private university, community college, and high school levels. Since 2017, he has been employed as an English Instructor at Florida Atlantic University in Boca Raton, FL. Andrew got his start in union work by door-knocking for membership recruitment in his local chapter of UFF-FAU as part of a campaign that helped the chapter reach majority union density for the first time in its history. Since then, he has served in various union leadership roles locally and around the state, including as the UFF State Membership Committee Chair from 2019-2021. As UFF President, Andrew looks forward to prioritizing the diverse and growing needs of UFF's local chapters, to building real grassroots power in Florida through a shared sense of solidarity and purpose, and to making lasting change for the better in Florida's higher education system, one member at a time.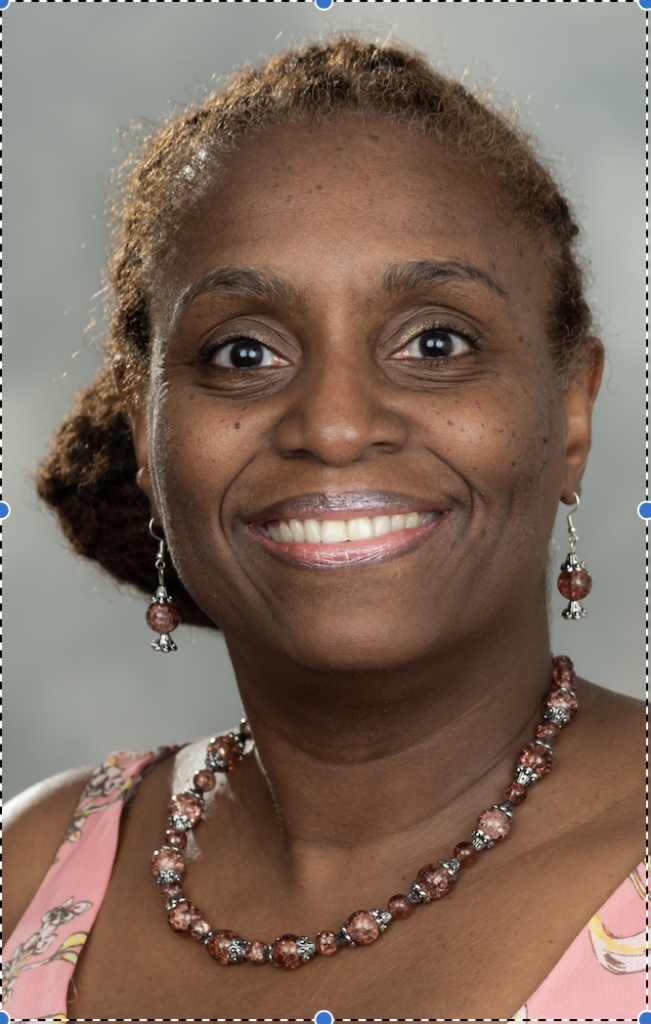 UFF First Vice President
Teresa M. Hodge, Broward College
Teresa M. Hodge is from St. Thomas, U.S. Virgin Islands and is a 1986 graduate of the Charlotte Amalie High School where the motto is "To Excel Always." To this day, she continues to actualize that motto in everything that she pursues. She earned her BA in Mathematics and her MS in Applied Mathematics, both from Hampton University (HU), an historically black university in Hampton, VA. Today, she's an associate professor of mathematics. Teresa has been an active union member since being hired full-time in August 2002, but her leadership development journey didn't begin until the fall of 2010 when she was accepted into the National Education Association's (NEA's) Emerging Leaders Academy, at that time a competitive year-long leadership training program for higher education union members. Since graduating from the program, she has served as a faculty senate president (2011-2014); UFF-Broward College Chapter president (2011-2016, 2018-2023); and UFF statewide membership committee chair (2017-2018). She has also served as a delegate to the FEA, American Federation of Teachers (AFT), and NEA; a UFF Senator; and a UFF representative on FEA's governance board. In September 2023, she was elected as UFF's statewide first vice president. As she serves UFF in this new role, she will continue to actualize her high school motto, "To Excel Always."
SERVICE UNIT DIRECTORS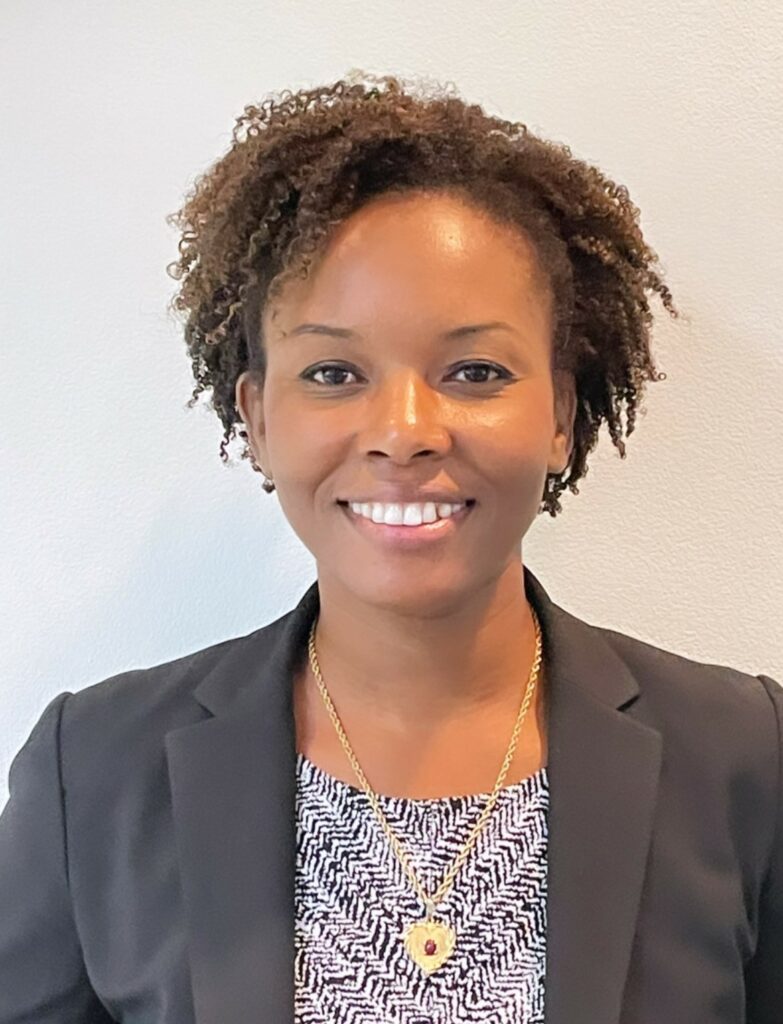 ---
Cami Acceus, Labor Relations Specialist (Northeast/Southeast)
Cami has been passionate about the labor movement and social justice since she witnessed the positive impact that labor organizing had on her family. She has worked previously for the United Federation of Teachers and the American Federation of Teachers, and she comes to us now from the Broward Teacher's Union, where she has been serving local members since 2014. Her responsibilities at BTU included contract maintenance, solving issues, representing workers in grievance and administrative investigation proceedings, training stewards, advocacy, and building worksite leadership structure. With over 12 years of union experience, Cami looks forward to bringing her expertise to the United Faculty of Florida and to making a positive contribution to the union's mission.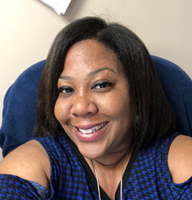 ---
Allison Clarke, Labor Relations Specialist (Central/South)
A graduate of Miami-Dade Public Schools, Allison completed her Special Education undergraduate degree at Florida International University. For 16 years, Allison served as a K-12 Special Education teacher, ESE, and ESOL Coordinator. She earned her Ph.D. in Special Education Leadership in 2016.Her expertise includes contract negotiations, grievances, training, organizing, member recruitment, due process meetings, and special investigations. While fighting for the rights of individuals with disabilities, she advocated for teacher rights as a building steward and, most recently, as an executive board member for UAW Local 2278. She is well versed in the labor laws and policies in the state of Florida and a master at creating seamless relationships between individuals, educators, administrators, and advocates. She has spent over 25 years working in the education sector, the past eight of which as a Field Staff Representative for the state's second-largest union, Broward Teachers Union.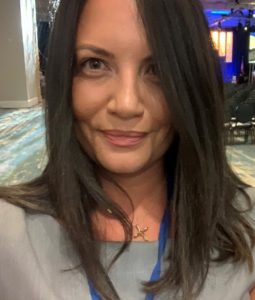 ---
Cristal Cruz, Labor Relations Specialist(Central/South)
A long-term advocate for worker, women, immigrant, and student rights, Cristal Cruz joins UFF after having served FEA K-12 members as a Service Unit Director and Regional Specialist in the Southern Region. As an undergraduate student and Resident Assistant in the University of Massachusetts – Amherst in the early 2000's, Cristal helped organize the Residents Assistant Union (UAW 2322), the first labor union of undergraduate students in the country. Since then, Cristal has served the hotel workers union, the Florida AFL-CIO, and community organizations in different capacities in the US and Canada. With over 15 years of professional experience, Cristal's extensive work has included worker and community organizing, political organizing, campaign strategy, corporate research, and bargaining and advocacy. She has most recently served K-12 locals in the Southern Region as a chief negotiator and advocate. A native of Puerto Rico and proud Florida resident, Cristal will be serving UFF as a Service Unit Director focusing on organizing, bargaining and advocacy in the Central and Southern region. When she is not working on building our movement, you can find Cristal reading, hiking, practicing yoga, traveling, or color-coordinating lists.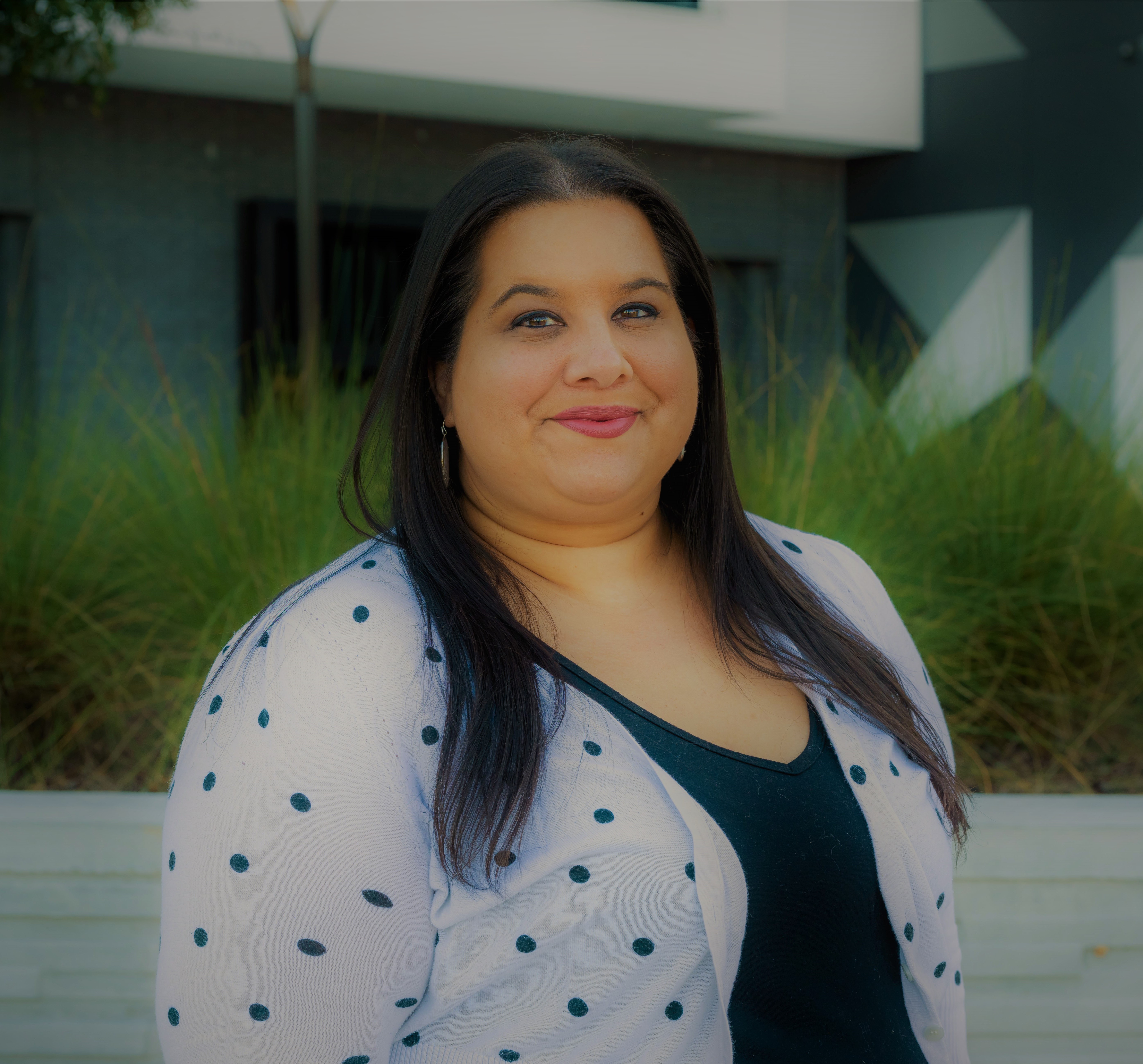 ---
Adela Ghadimi, Organizing Specialist (North)
Adela Ghadimi began her work with UFF as a three-term president of UFF-FSU-GAU, representing the Graduate Assistants of Florida State University. The proud daughter of immigrants, Adela is the first in her family to be born in the US and has always taken great pride in wanting to serve others in any way she can. Above all, equity and inclusion encompass everything she does. She is a doctoral candidate in the Askew School of Public Administration and Policy at Florida State University. Prior to beginning her doctoral work and relocating to Tallahassee, Adela lived in Washington, DC and worked in education policy and government relations and has prior professional experience in nonprofits, grassroots organizing and political campaigns. Adela has a Master's degree from the London School of Economics and completed her undergraduate studies at the University of Miami. She is thrilled to serve as the Organizing Specialist and Service Unit Director for United Faculty of Florida, for the northern half of the state.
Most recently, Adela was selected for the Obama Foundation Leaders USA 2023, a program that seeks to inspire, empower, and connect emerging leaders across the country. Together, Leaders will accelerate positive and lasting change in their communities with a focus on strengthening institutions across sectors toward a more inclusive, participatory democracy.
See article Adela Ghadimi co-published with Daniel L. Fay in the Public Administration Review in 2020: "Collective Bargaining during Times of Crisis: Recommendations from the COVID-19 Pandemic"
EDues and 65% Campaign Organizers
---
Keegan Cox, Organizer
Keegan Cox began organizing in second grade by uniting classmates to save a sea turtle. At the SUNY College of Environmental Science & Forestry and Syracuse University, Keegan dove headfirst into various campus and community environmental and social justice campaigns. In September 1998, in solidarity with 800 striking Syracuse University staff, Keegan co-founded the Student Coalition on Organized Labor (SCOOL). After completing a master's degree in environmental policy & democratic processes, and a short stint at Syracuse Law, Keegan began a formal career in Union organizing. Over a decade as Lead Organizer for SEIU Local 509 in Massachusetts, Keegan led eight successful organizing drives of human service workers, and coordinated contingent faculty unionization victories at Bentley, Brandeis and Lesley Universities, as part of SEIU's Faculty Forward campaign. Nature, books, music, physical activity and cookies are also passions.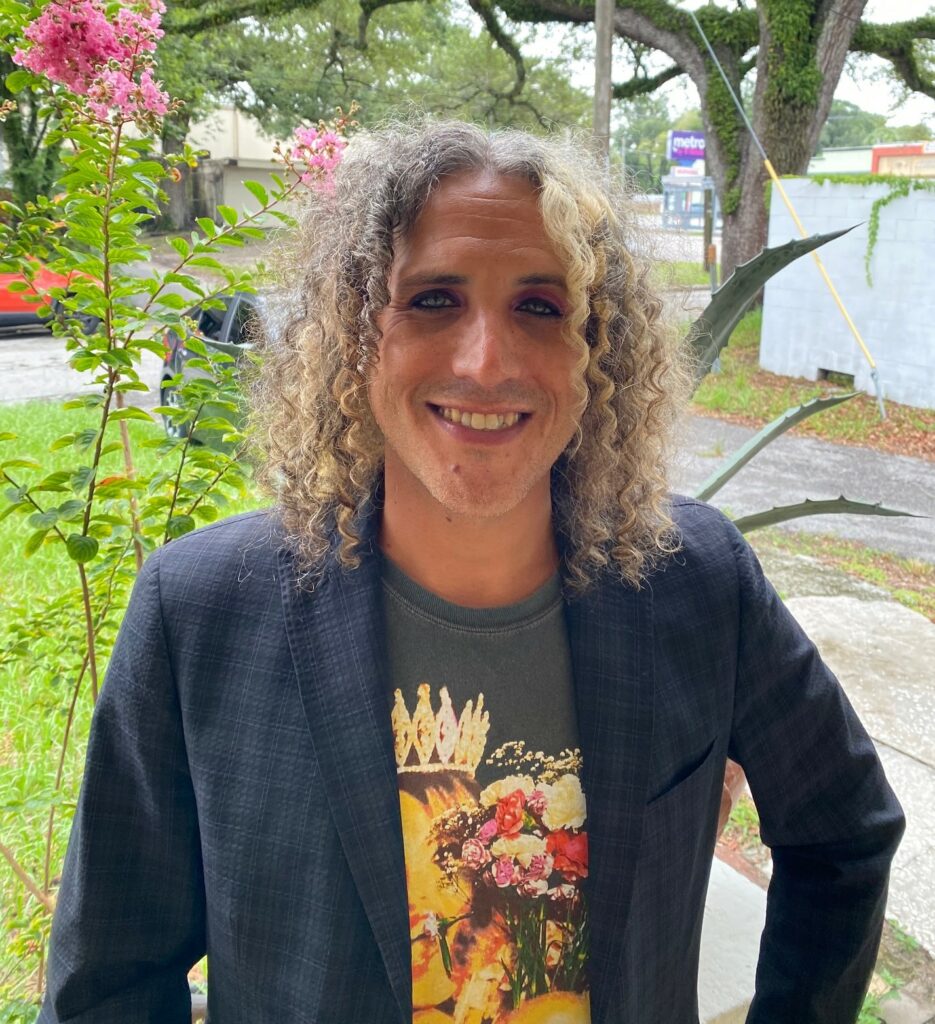 ---
Angel Jimenez, Organizer
What do a Latinx working class family, feminism, animal advocacy, and punk culture have in common? For one, they've shaped the sense of justice that guides Angel Jimenez's approach to living. Passionate about decolonizing social structures and interpersonal relations, Angel began labor union organizing with UFF in 2019 as a faculty member at Saint Leo University, where her teaching of academic writing and literature centered texts, pedagogies, and practices by queer, trans, and BIPOC artists. Since then, they have served as a Member-At-Large, a Senator, a member of the Statewide Membership Committee (SMC), Chair of the SMC, and a member of the Steering Committee, roles that offered her numerous opportunities to develop organizing skills. A lifelong resident of Tampa, FL, Angel is deeply committed to participating in building the collective power of higher ed workers locally, nationally, and internationally. Angel's other passions are the arts, playing guitar, writing, and reading.
---
Eric Lindemier, Organizer
Eric Lindemier has over 30 years of successful experience in union organizing, contract negotiations, contract enforcement and health care administration. Eric began his commitment to service by earning his BS in Public Administration from Michigan State University. Serving the members of the Metro-Detroit AFL-CIO, SEIU Healthcare Michigan, American Federation of Teachers – Michigan, and the Teamsters. Eric has run for local school board and for Waterford, Treasurer. Eric served on the Oakland Community Health Network ($400 Million annual budget) as the Chair of the Operations Committee (finance committee). Eric holds a BS in Public Administration from Michigan State University. In his free time Eric is an avid runner.
---
Eric A. Rodriguez , Organizer
After graduating from Florida State University in the spring of 1993, Eric began teaching in Miami Dade County Public Schools at Campbell Drive Middle School then Coral Reef High School. When asked to join the union he promptly said "Yes!"; being in the union helped him feel more secure in challenging situations. Whilst at Coral Reef High School, Eric taught English and coached District, Conference, and Regional Championship cross-country and track & field teams.
Moving to Live Oak, he continued teaching and coaching at Suwannee Middle School and Branford High, leading the Buccaneer track team to back-to-back district titles. After seeing all of the good things the United Teachers of Dade had accomplished, Eric continued in his union membership by immediately joining the United Teachers of Suwannee County (UTSC) union! In his activism and advocacy, he later became the President of United Teachers of Suwannee County (UTSC) and served on the bargaining team. UTSC grew in membership during his presidency, winning several Gold Membership Awards from FEA. Eric is now retired from teaching, and he is excited about the new challenges and opportunities his new role with the United Faculty of Florida will provide.
---
Bryn Taylor, Organizer
Bryn Taylor received her B.S. from the University of Central Florida (2018) and MA from the University of Florida (2020) in Communication Sciences and Disorders. She then began her PhD program in Rehabilitation Science at UF, where her research focused on swallowing and respiratory dysfunction and health care disparities in Parkinson disease. Bryn has been passionate about labor organizing since she was a teenager, volunteering for Disney labor unions Unite Here Locals 362 and 737 and several Orlando-based Fight for $15 campaigns in her time as a UCF student. Thus, she was thrilled to join Graduate Assistants United when she became a graduate research assistant at UF. She has since had the privilege of serving as Communications Chair and later Co-President of UF-GAU, standing on the front lines against systemic exploitation and disrespect of graduate assistants, persistent attacks on academic freedom and bodily autonomy, and flagrant political interference in university decisions. Motivated by the strength of collective worker power, Bryn is excited to continue the fight for education and labor liberation at the statewide level.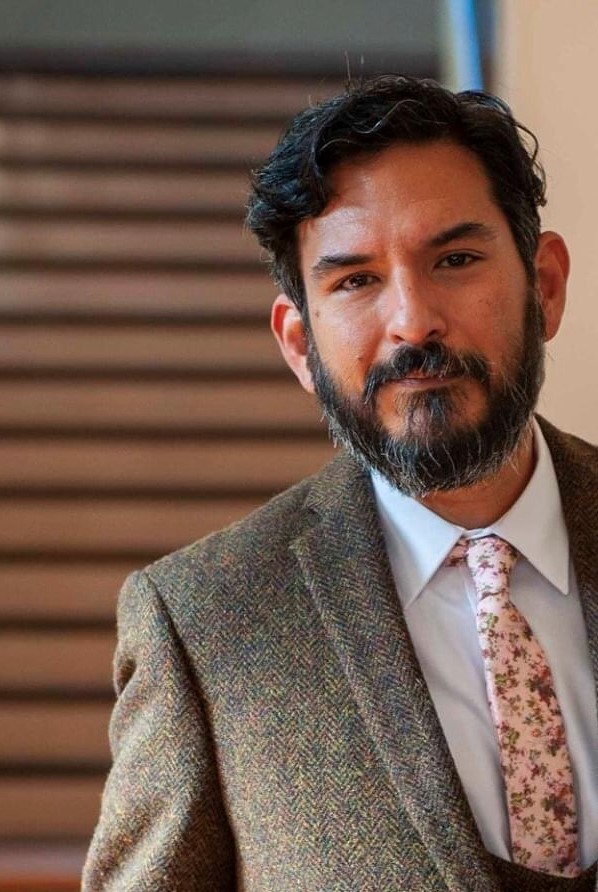 ---
Will Vargas, Organizer
Will Vargas, brings 21 years of professional experience organizing in both the public and private sectors. He started his long commitment to social justice soon after graduating from Florida International University in Miami when he became an organizer with the Federation of Public and Private Employees in Ft. Lauderdale representing Broward County Workers. After 10 years in south Florida he moved to north Florida to organize public school teachers with the Florida Education Association. He then moved out west to Seattle where he spent the last 7 years working with SEIU1199NW organizing healthcare workers, fighting for better working conditions, leading strike teams and fighting for racial justice in area hospitals. When he's not organizing, Will enjoys hiking, reading science fiction and cozying up with a horror movie.