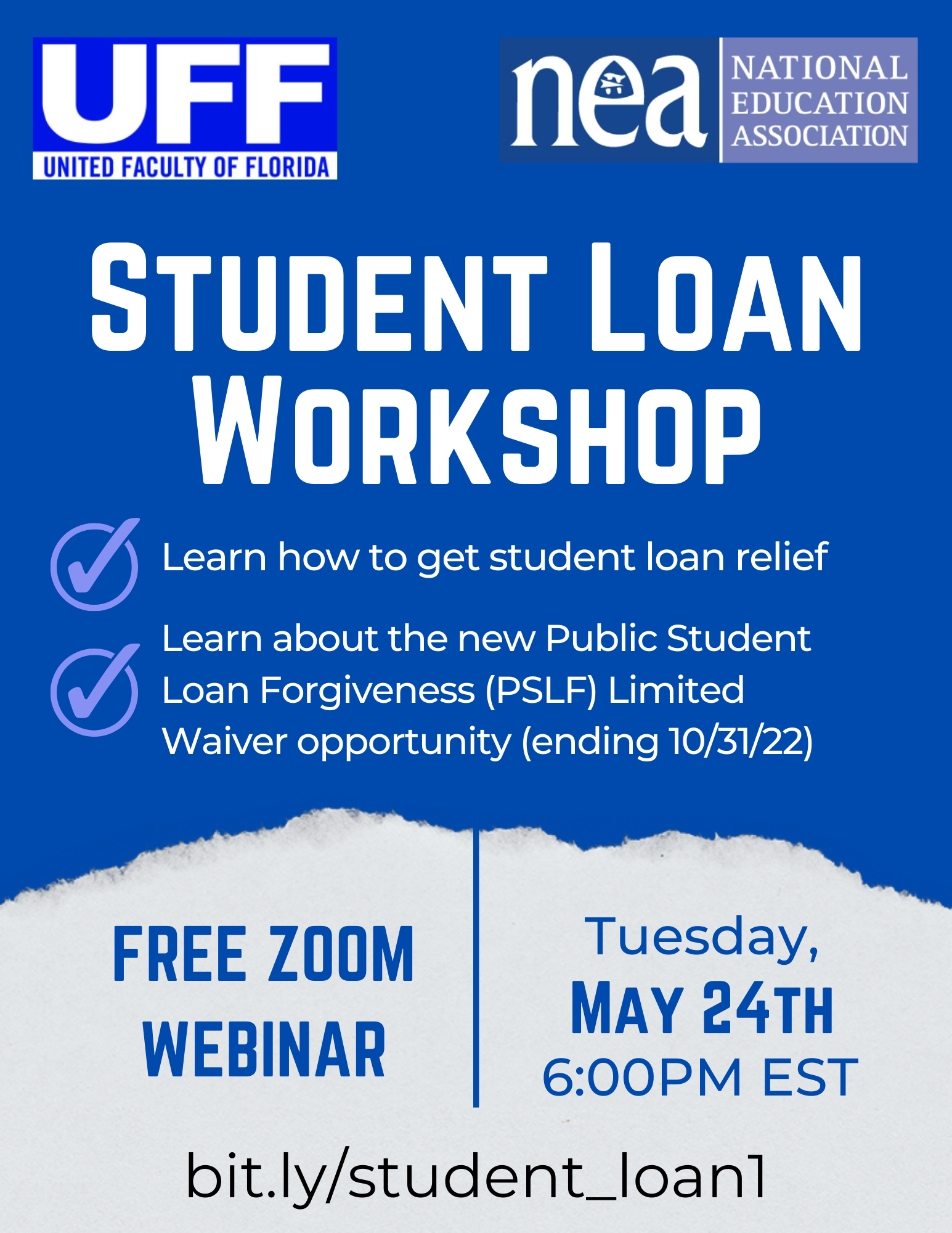 Free UFF-NEA Student Loan Workshop
Join our Upcoming Student Loan NEA Workshop to learn more!
If you carry heavy student loan debt, you won't want to miss this free webinar sponsored by UFF and NEA especially created for higher ed faculty members.
EVERYONE employed by public schools, colleges and universities who holds federal student loans qualifies for Public Student Loan Forgiveness (PSLF), and most employees of private schools/universities qualify too.
Many public service employees are taking advantage of the new PSLF Limited Waiver opportunity (which ends on October 31st, 2022) to find relief from their heavy student loan burden.
Please join NEA Member Benefits Specialist Aaron Warner to learn how you can reduce or eliminate your student loan obligations.
In this session, participants will:
Learn about current events related to student loan forgiveness, including the Limited Waiver
Learn about NEA's powerful Student Debt Navigator advocacy tool
Learn how to start a plan to deal with their student loan debt
DATE:       Tuesday May 24th, 2022
TIME:        6PM EST
Meeting URL:     https://neamb.zoom.us/j/88951769983?pwd=Vm5zQnh0WDJZQ3ZqL1d1QkZ6aks1QT09 
Meeting ID:         889 5176 9983
Passcode:            NEAMBR
Please help spread the word to your colleagues so we can ensure that everyone can get the student loan support they need!