The United Faculty of Florida (UFF) and the Florida Education Association (FEA) held a coordinated day of action on Tuesday, March 7, focused on protecting and preserving Florida's public education system, PreK through graduate school.
Local actions at colleges and universities across the state intended to raise awareness about the assaults on academic freedom, tenure and freedom of speech in higher education.
A daylong "3-7 Challenge" phone and email campaign. UFF and FEA are calling on all members of the public to complete the challenge, wherein allies make three phone calls and send seven emails to Florida officials, asking them to protect public education in the Sunshine State. Anyone can easily support or participate in the challenge by visiting the FEA website.
Panelists
Andrew Gothard, UFF President
Andrew Spar, FEA President
Randi Weingarten, American Federation of Teachers (AFT) President
Irene Mulvey, American Association of University Professors (AAUP) President
Noel Candelaria, National Education Association (NEA) Secretary-Treasurer
Yvonne Hinson, Florida House Representative, District 21
Paul Ortiz, President, UFF University of Florida Chapter President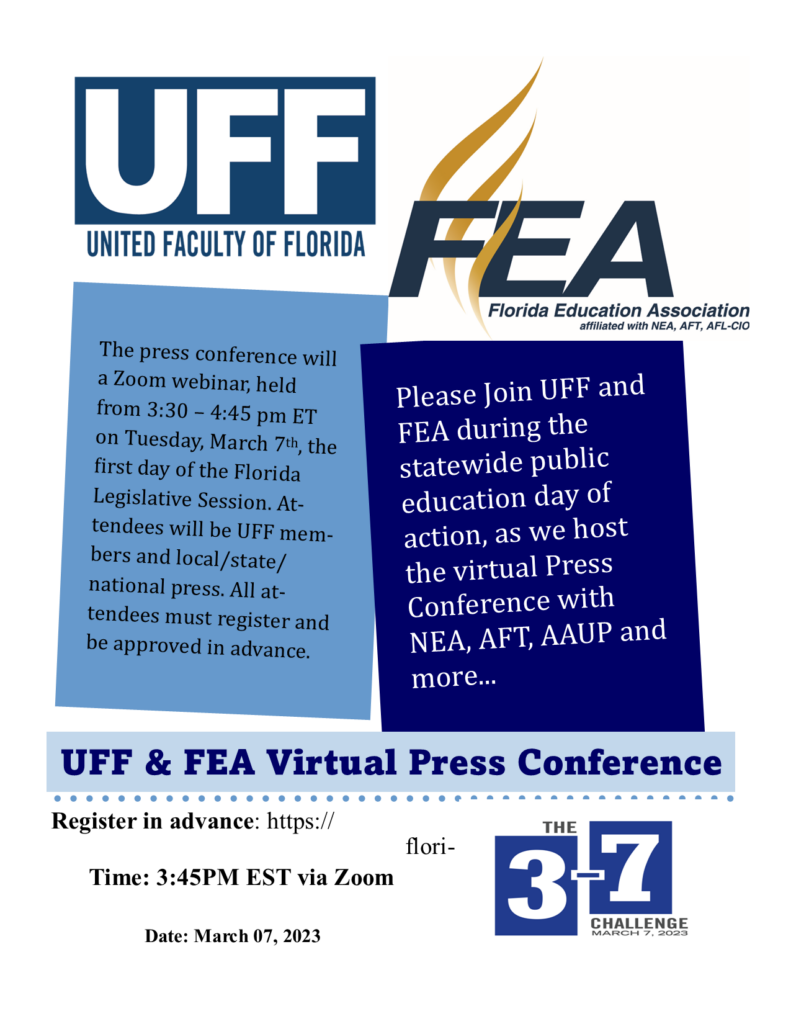 3.6.23-Day-of-Action-online-Press-Release_Final